We provide diagnosis and decision support tools for sustainable cities: time and cost-effective land-use mapping, enhanced by geospatial analysis and predictive models for urban development professionals.
Advanced AI techniques to process satellite imagery and aerial photographs enable us to achieve time and cost-effective land-use mapping, enhanced by geospatial analysis and predictive models.
Land-use monitoring
Key indicators for sustainable urban planning are efficiently retrieved from satellite data and aerial photographs. This work is conducted by our photo-interpretation experts, and relies on complex nomenclatures describing land occupation. The resulting data is used to conduct high-detail land-use mapping and elaborate predictive models.
land-use maps, enhanced by predictive modeling, are integrated into innovative spatial monitoring and planning tools.
Besides its geospatial expertise, Kermap also specializes in in-house development of innovative spatial monitoring and planning tools. One such example of this savoir-faire is the datavisualization work recently conducted for the GeoGrandEst land-use platform.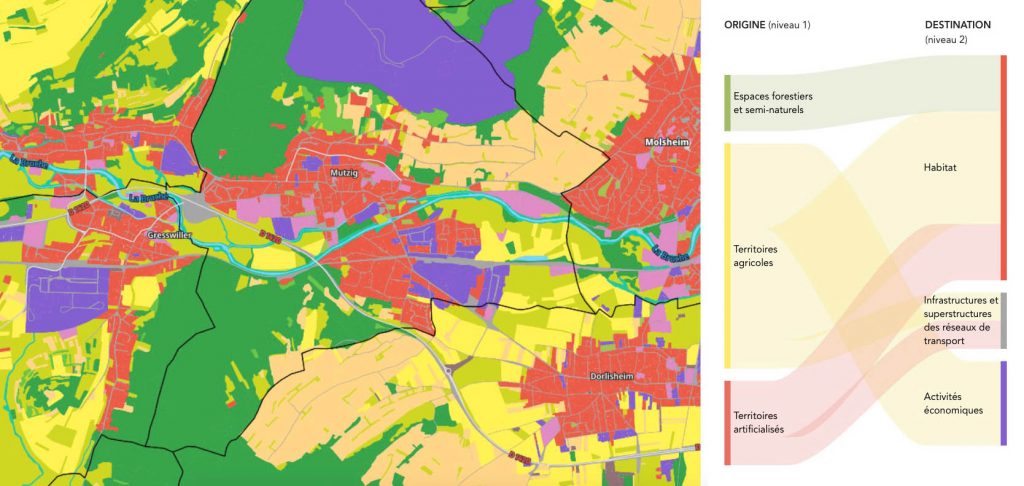 Local authorities and urban development professionnals can thus count on efficient GIS services to assist them in their transition towards a sustainable city. Solutions at once user-friendly and powerful to help communities tackle various problematics such as land take and soil sealing, urban climate or city greening. (more on our environmental services)
Urban vegetation
We have designed innovative, time-effective AI techniques to achieve fine spatiotemporal monitoring of vegetation in urban areas or rural environments. These deep-learning processes enable us to characterize grass and tree layers in both public and private lots with unprecented precision (1:200) Beyond datavisualization, datasets are also used to calculate green factors and identify compensatory measures.
This was the approach underlying our "Nos Villes Vertes" platform, which quantifies and compares tree presence in each of France's 36,000 twons and cities.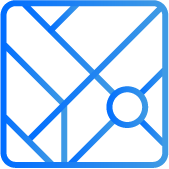 AI-driven mapping solutions
Automated extraction of satellite data through deep learning, refined manually through photointerpretation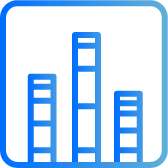 Geoanalytics and interpretation
Land use classification enhanced by statistical analysis and datavisualization
Heat islands
Geospatial data can also be efficently put to use to measure Urban Heat Islands (UHI) – as well as Urban Cool Islands.
Our solutions based on thermal remote sensing deliver precise mapping of surface temperature variations betwen night and day, rural and urban areas, artificial or natural environments. Once these Local Climate Zones (LCZ) have been identified, we model urban layouts with cooling influences that will mitigate extreme heat events.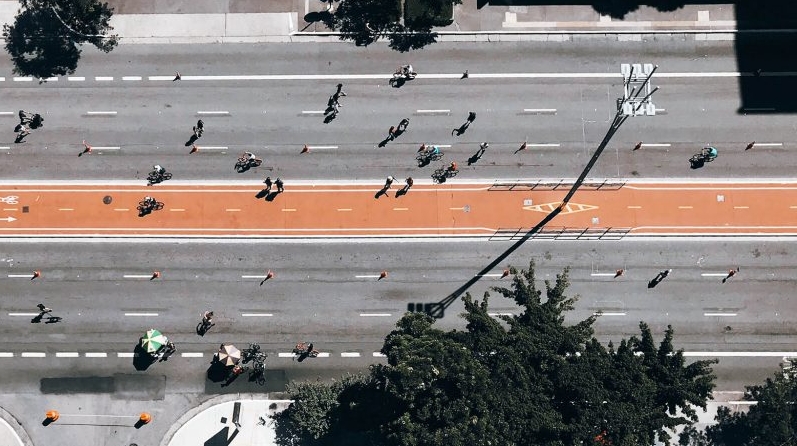 Quality of urban life
Beyond urban heat island identification, Kermap has yet more ways to support sustainable city initiatives through satellite data analysis. Our AI techniques can for instance be used to map and model urban pollution (air, noise, light) so as to design corrective measures.
When it comes to planning sustainable urban development, our perceived vegetation index can also pay valuable contributions. By supplying information on visible vegetation at street level, this indicator helps steering greening initiatives in urban areas. In that field, urban planning professionals may also find a useful complement in our 3D-modeling of vegetation, derived from airborne imagery.