Kermap wins French Tech Deep excellence program DeepNum20
Kermap enters La French Tech's new excellence program gathering the 20 most promising deeptechs developing disruptive technologies.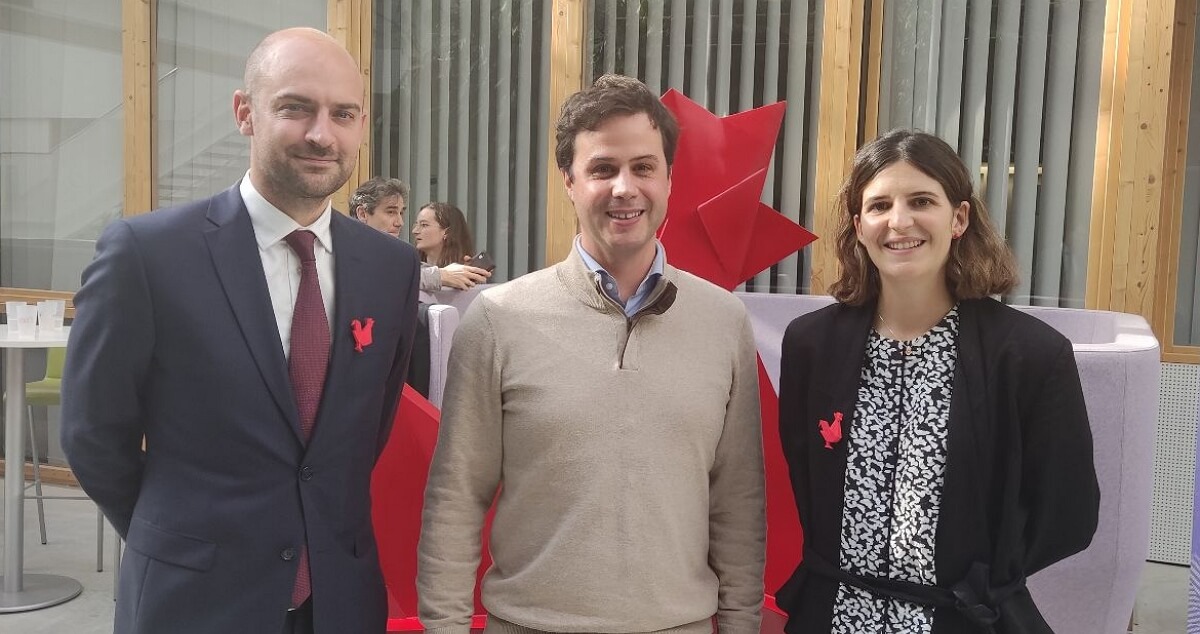 Oct, 28 2022
On October 27,2022, French Minister for digital transition and telecommunications Jean-Noël Barrot, and Head of the French Tech Mission French Clara Chappaz (here with Kermap CEO Antoine Lefebvre, center) announced the list of the 22 startups selected as part of the 1st edition of the French Tech DeepNum20 program.
This new French Tech support program rewards the most promising deeptechs carrying out technological breakthrough projects in response to the challenges identified in French investment plan "France 2030", with a very high level of differentiation compared to existing solutions and potential for large-scale deployment. The winners will benefit from premium support services from the French Tech mission, including participation in official economic diplomacy actions abroad.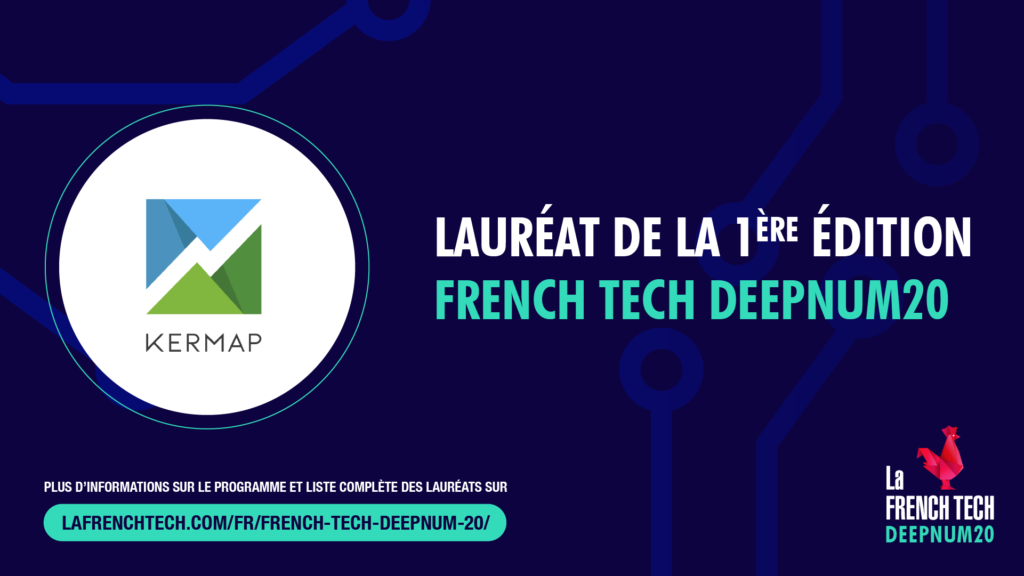 KERMAP, which won a major state innovation prize (I-NOV) earlier in 2022, has already demonstrated the performance of its solutions for urban planning, agro-ecology and the promotion of bio-diversity.
Its latest flagship Earth observation solution, Nimbo, is now operational to meet the needs of
many industrial sectors, public entities and the general public, in a global market.
Read the full press release :