Land-use inventory, past and present
In a bid to contain land take and soil sealing, the NICE ECOVALLEE authority enrolled Kermap to get a clearer picture.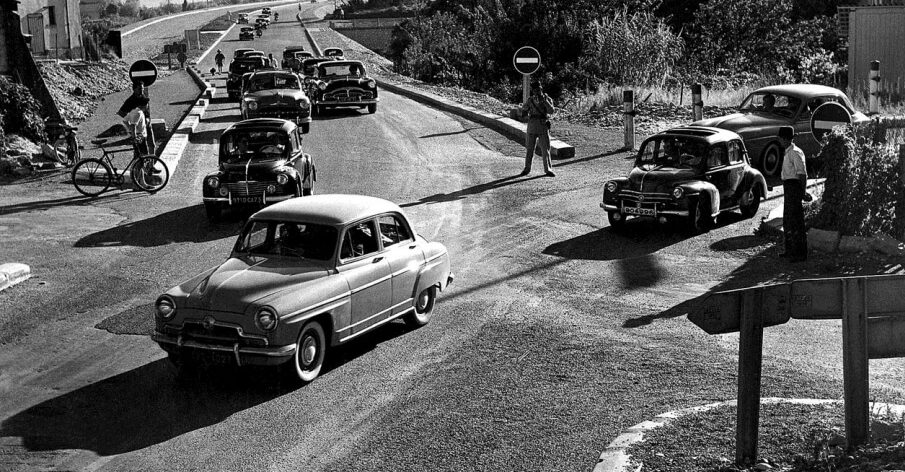 Jun, 24 2020
A land cover inventory or land use inventory (in French: mode d'occupation du sol or MOS) is a cartographic database detailing the structure and characteristics of a land area at any given time. A kind of digital registry of the land, built through photo-interpretation on satellite imagery or aerial photographs. The purpose of this land cover database is to ensure a precise identification of any element in a city or district. These components are classified into three categories – agricultural areas, natural and forest areas, and artificialized / urbanized areas – themselves comprising a total of 81 items.
As part of its work for the Nice Ecovallée authority, KERMAP produced maps of the ground cover (forest, water, meadow, etc.) and land type (agricultural, natural or urban), using orthophotographs from France's national geographic insitute IGN.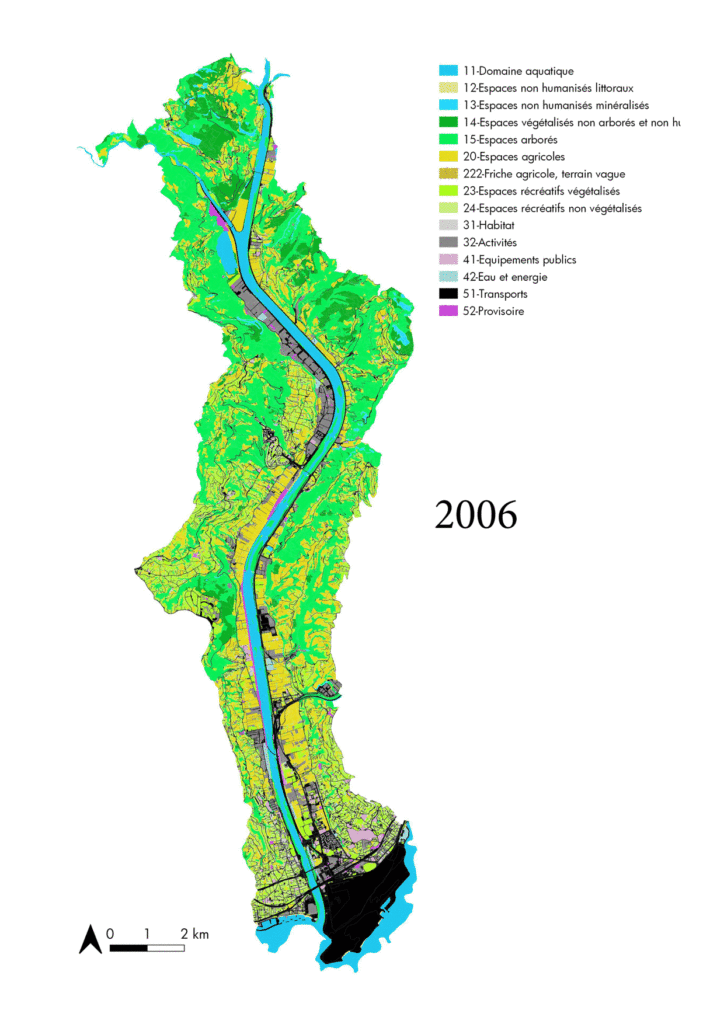 Land use inventory : what's the use ?
A land use inventory is an assessment conducted at any given moment, providing an excellent tool to monitor trends in land consumption and use. Public authorities use the information to qualify and quantify changes in land destination, and adjust their goals accordingly. Typically, the data thus collected helps raise awareness on an area's real condition and how it is affected by human activities.
Depending on the needs, land cover inventories can be used in many ways. To find the causes of urban heat islands formation, to plan housing restructuring projects or to restore ecological corridors, for instance, especially in cities.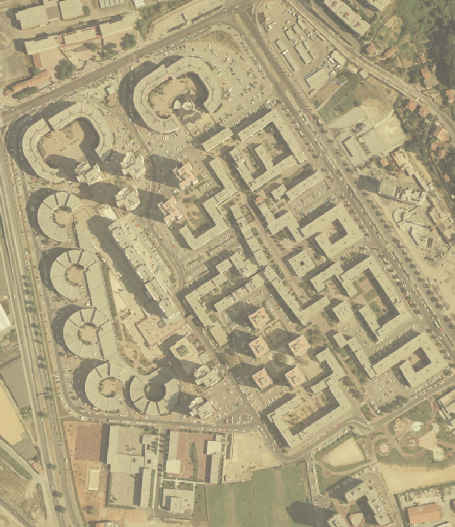 Historical land use inventory
KERMAP reconstructs accurate historical orthophotographs by applying advanced image processing skills to period aerial pictures. These will be used to achieve a long-term inventory of land use, with a view to expand knowledge of landscape evolution stretches of time exceeding fifty years.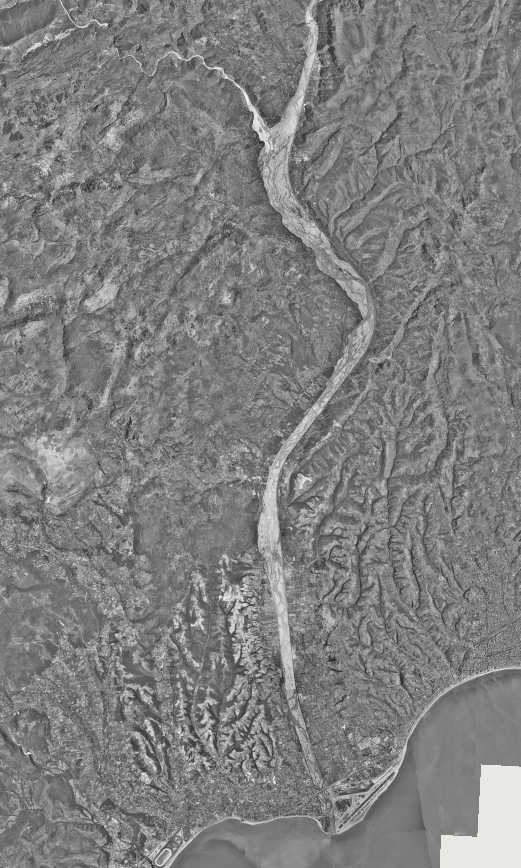 The historical land use inventory in Nice Ecovallée: Pauline Pistre's explanations
In 2019, the Nice Ecovallée authority contracted with KERMAP to carry out an inventory of historical land use on its jurisdiction. The aim was to measure the evolution of land take and soil sealing over time on the Plaine du Var. Using the Histo® database issued by France's National Geographic Institute IGN, KERMAP produced land-use inventories for the following years: 1950, 1977 and 1999.
The nomenclature used in this job is that provided by the Institut Paris Région (formerly IAU Ile-de-France). However, fine-tuning has been required to adjust to the specificities of the area. Namely a portion of Mediterranean coastline, with a significant presence of vines and olive trees.
The Plaine du Var experienced a sharp increase in the artificialization of soils between the years 1945 and 1980. This evolution unfolded in an anarchic manner, as diffuse housing, shopping centers and the few remaining farming plots developed opportunistically. Public planning authority Nice Ecovallée was created in 2009 to take back control of the situation, with plans to initiate a new development project that would be at once economy and environment friendly. This ambition is supported by the new Operation of National platform. Acting on its seven propositions, Nice Ecovallée is striving to meet the government's "Zero Net Artificialization" target by 2030, which requires local authorities to reduce land consumption. Used for informational and cultural purposes, Kermap's mapping data thus helps visualize and comprehend land use change and its impact, identify errors and above all avoid past mistakes in new development choices.
Data is mostly processed in statistical format then compared with other geographic information such as that contained in metropolitan land planning (PLUm). "This urban planning document is a legal obligation. The PLUm formalizes a local authority's ambitions in terms of housing, transport, environment and economic development. Metropolitan land planning will replace the current municipal planning documents (local land planning, land use and other municipal maps). The aim is to submit a long-terme, large-scale vision of land development that will be included in the Sustainable Planning and Development Project (PADD) ". (Source: Métropole Nice Côte d'Azur)
Before he joined KERMAP as a mapping engineer, Maxime Vitter achieved the area's land-use inventory for the years 2006, 2014 and 2017. This recent data was compared against Nice Ecovallée's internal data on farming land to be preserved, in order to identify illegal occupations of agricultural areas (garages, parking, concessions).
The Nice Ecovallée authority wass very satisfied with the service. "KERMAP proved responsive and able to meet our expectations by exchanging views with those involved in the project on a regular basis" says Pauline Pistre, geomatics computer visuallization engineer within the public establishment.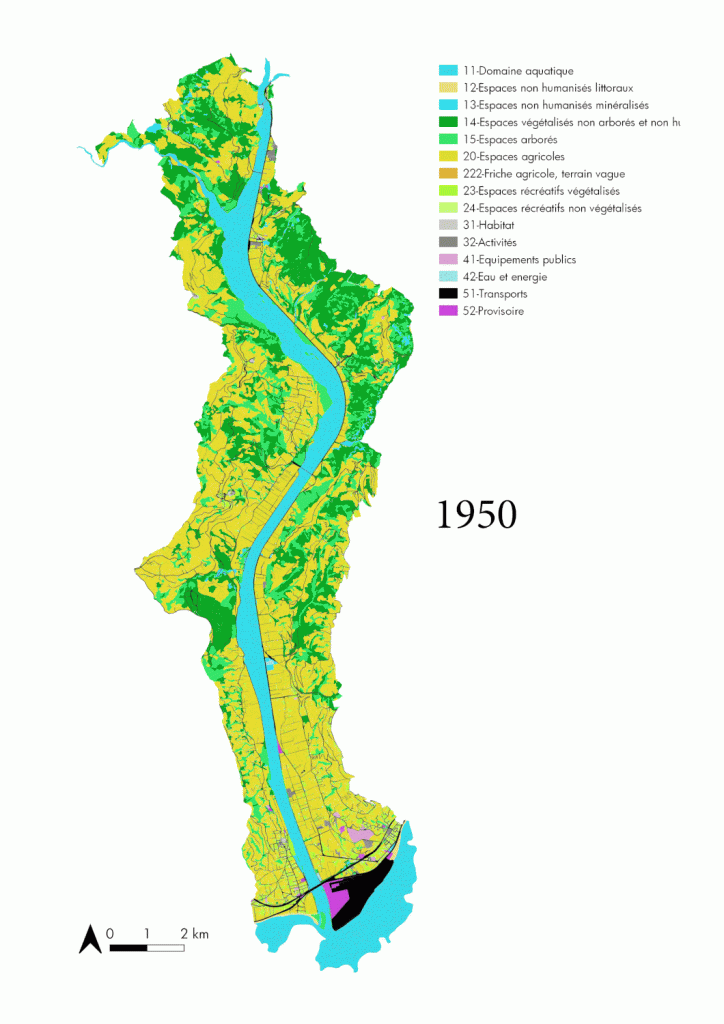 Information on the evolution of land use between 1950 and 2017 in the Plaine du Var is available on this interactive map. The land-use inventory was produced by KERMAP.
Planning to carry out an assessment of land use in your area at once accurate and dynamic ? Get in touch with us to find out more about the Kermap expertise !